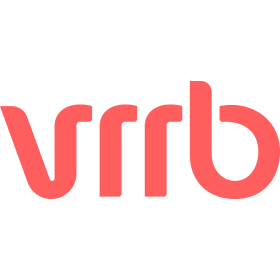 Vrrb
Hey there! We build extraordinary digital experiences, websites, and mobile apps. Clients include the city of Palm Springs, Visa, Leica Camera, Simon Malls, and UCLA.
About
When you partner with Vrrb, you get an all-star team with the knowledge and expertise to get your project moving quickly.
We work with a wide range of clients across numerous verticals, from innovative startups like InhaleHealth to global enterprises like Visa. Whether it's a corporate website that needs to be revamped or a hot new product launch, we like getting our hands dirty with clients that know what results they want and trust us to lead the way.
Main Industries
Hospital & Healthcare

Marketing

Banking & Finance

Travel & Tourism

Hospitality

IT & Technology
Showcase
Specialized in planning, designing and building user experiences for web and…
Feed
App store optimization agencies help you get more search traffic and…
Founder & Managing Director at Vrrb, Seth Geoffrion joined our Q&A…